Costa Rica Wildlife Photography Workshops
Crocodile Bay Resort is located on Costa Rica's remote Osa Peninsula which has been referred to by National Geographic as "The most biologically intense place on Earth". Guests can now take advantage of Costa Rica wildlife photography classes on the edge of one of the world's largest coastal rainforests. We are also located in front of one of the world's few tropical fjord systems, there are few places in the world that offer this kind of access to exotic wildlife and scenery. Please check below for upcoming photo safaris and workshops accompanied by expert guides and world renowned photographers.
---
Upcoming Workshops:
Steve Perry: Wildlife Photography Workshop
The Adventure Of A Lifetime! This once-in-a-lifetime photo workshop will take place on Costa Rica's beautiful Osa Peninsula, a location National Geographic calls, "The most biologically intense place on Earth." An impressive claim, but just a few hours on site is enough to make a believer out of any skeptic. In fact, I think the National Geographic statement may not do it justice!
Upcoming Dates
May 12-18, 2019
May 20-26, 2019
June 25-July 1, 2019
July 3-9, 2019
July 19-25, 2019
August 31 – September 6, 2019
September 8-14, 2019
---
Costa Rica Photography with Roman Kurywczak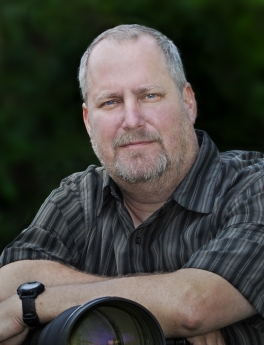 As a nature photographer, Roman got his start as a landscape photographer but over the last 30 years Roman has expanded his skills to include the world of macro, bird, and wildlife photography. His workshops cater to photographers who don't want to get lost in a crowd! Roman strive to provide a unique photographic experience while maintaining a social environment with a high level of fun and energy for those who share his passion for photography. He welcomes every level of photographer as long as they have an open mind to learn!
Workshop Dates:
---
Costa Rica Wildlife Photo Safari With Jeff Mauritzen and Steve Morello
Learn from two of the best nature photographers in one workshop! National Geographic Photographer Jeff Mauritzen & World Wildlife Fund photographer Steve Morello will be instructing this one week workshop here at Crocodile Bay Resort. Jeff and Steve chose the Osa Peninsula because it was described by National Geographic, as one of "the most biologically intense paces on Earth"! It is the only location in Costa Rica that you can see all four species of monkeys that reside in this fascinating country. Besides monkeys, it is also home to over over 700 species of birds, a wealth of trees and poison dart frogs, turtles and of course, the beautiful rain forest!
Workshop Dates:
April 6-12, 2019
November 9-15, 2019
---
The Rainforest of Costa Rica with Jeff Cable
If you would like to travel to the beautiful rain forest of Costa Rica, and have a lot of fun in the process, you need to join me for this exciting photo tour. We travel to Central America for 8 nights to photograph some of the most colorful and exciting animals. We will get you up close to the birds, monkeys, tree frogs and give you a true taste of the Costa Rican culture on the unspoiled Osa Peninsula. If you have seen any of my photography presentations, you know that I always make it fun to learn. It does not matter if you are new to photography or a trained professional, we will accommodate you to make sure you are getting amazing photos and having a great time. Come and join us for an amazing experience, not only through the lens, but through your eyes as well.
Workshop Dates:
---
Costa Rica Photography Workshop with Mario Moreno
South Cape Images specializes in Wildlife Photographic Tours to various destinations in Africa and Costa Rica like Masai Mara, Amboseli Serengeti, Ndutu, Chobe, Okavango Delta and Osa Peninsula. They are conceived for small groups of photographers of all levels. We design our tours to guarantee exceptional photographic opportunities and a True Wildlife Experience. Capturing "Perfect Moments" is our goal and as an expert wildlife and landscape photographer I will make sure that you return home with the images you pursue. However, being able to indulge in the wilderness is just as important and this is why we only use exclusive lodges and mobile tented camps that guarantee seclusion away from the tourist crowds and that meet your every need when returning from your photo sessions. Non-photographer partners will enjoy our tours just as much.
Workshop Dates:
August 13-20, 2019
August 23-30, 2019
---
Rick Sammon: Costa Rica Photography Workshop
Canon Explorer of Light and award-winning photographer Rick Sammon loves his day job. A tireless, prolific and inspirational image-maker, Rick, called by some "The Godfather of Photography," is one of the most active photographers on the planet – dividing his time between creating images, leading photo workshops, and making personal appearances. Rick's enthusiasm for digital imaging is contagious. He is a man on a mission – a mission to make digital photography fun, creative, exciting and rewarding for others.
Workshop Dates:
---
Matt Kloskowski: Costa Rica Photography Workshop
Matt Kloskowski is a photography mentor/coach that specializes in Outdoor/Landscape/Nature photography and editing with Photoshop, Lightroom and ON1 apps. He is also the author of over 15 books on post-processing (Lightroom & Photoshop) and photography.
Workshop Dates:
Upcoming dates to be determined.
---
Frank Pali's Costa Rica's BIG 5 Wildlife Photography Workshop
Join Frank Pali in the jungle for cultural and conservation tours that will give you the images on every wildlife photographer's bucket list. Frank is a Canadian professional photographer who has won awards for his wildlife and landscape images. His extensive collections of stock photography are represented by companies such as Getty Images, All Canada Photos and Alamy. Frank's photos have been featured in books and magazines worldwide. He is also a certified photography judge known for his friendly manner and gentle suggestions for improvement. Frank is a Nikon Professional and knows the equipment inside out.
Workshop Dates
Upcoming dates to be determined.
---
Photos from previous Costa Rica wildlife photography workshops: